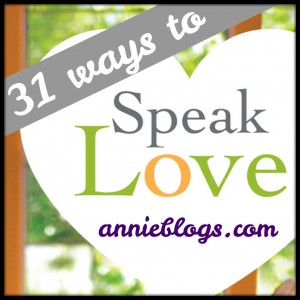 A few weeks ago, I went to Austin with about seventy other Christian women and we discussed leadership and unity and fears and ministry and nail polish and football and food and drink and I swam in an infinity pool.
I want to tell you all about it but I'm not sure I'm ever going to be able to communicate it well. So instead of giving you a synopsis of the whole few days, I will give you a picture of one afternoon.
On Wednesday after lunch, we corralled into a room where we were split up into groups of six or so. My group, as it so happened, was a handful of 20-something and 30-something women in ministry- starting out, learning, all doe-eyed and concerned and over-eager….. and Shelley Giglio.
Shelley sits and we begin to answer the discussion questions on this little piece of paper given to us. But it's only about four minutes until we trash the prompts and ask her questions about how to do this thing. We are all practically sitting at her feet and digesting every word from her mouth. We took turns asking about life in ministry- not just as a woman, but as a full-time hustler who has done this for decades and never quit. She answered questions for me that I was barely brave enough to ask. She spoke into all of our lives that afternoon in ways that since then, we have texted and talked about and journaled to death. The notes I took in that session as she invested in our little small group are one of my most treasured possessions now.
Because I am THIRSTY to be mentored. Absolutely parched. And Shelley stepped in to that place and opened up a firehose one me and the others in our group.
I've thanked God more for those few hours that you can imagine.
I thanked Shelley as well. And Jennie Allen who brought us all together. Because in my field of work, I'm often the one leading, standing up front, being the mentor. So when someone leads me well, I relax into it and drink deep from it. I know the challenge of being on the mentor side, so I'm all the more grateful when I get to be on the mentee side, even if it is just for 48 hours in the hill country of Texas.
We got together because of the IF:Gathering. I can't answer all your questions about it, I can just tell you I'll be back in Austin in February and I really really encourage you to join me. Here's a video where Jennie talks about our time together and tells you why you should join us next time:
If : Gathering – The Bigger Vision from If Gathering on Vimeo.
I am thankful for that week in Austin- I'm thankful we wrestled for unity, I'm thankful we held hands to pray, I'm thankful we laughed in the infinity pool, I'm thankful we became a family in ways words don't envelope. And I'm thankful that the women ahead of us on this journey came to Austin as well to remind us youngins to keep running. Don't quit. Ministry is hard but the Gospel is worth it.
. . . . .
SPEAK LOVE NOW
You have those people too, I bet. The ones who lead you. Parents, pastors, mentors, coaches, Bible study teachers. Maybe it's the woman next door or maybe it's Beth Moore who you do not know personally but feel mentored by. [Which is why Speak Love is dedicated to her even though I don't really know her.]
I believe it is deeply important to thank and encourage the women and men who are investing in us. So today- will you take a minute and call up someone who has mentored and led  you in some way? I can't wait to tweet and text some pastors and older women who have invested in me. 
And seriously consider joining us at IF:Austin or IF:Local. God is stirring something new in the hearts of women in church and it's time for us to get together and talk about it.
. . . . .
Who has led you well? Who will you be thanking today?
This is Day 9 of 31 Ways to Speak Love. You can click here to see a list of all the posts in the series.