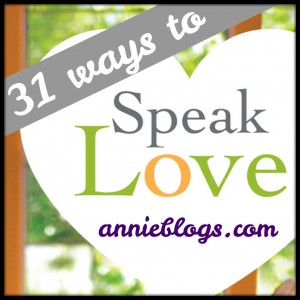 So a few of you have been asking for the song lists for our two Spotify playlists. My lovely and talented intern Sarah typed them up for you here! We linked to them on Amazon or iTunes in case you want to own 'em.
. . . . .
(based on the concepts in Speak Love)
Brave – Sara Bareilles
Called Me Higher – All Sons & Daughters
Worth It – Francesca Battistelli
Brave & True – Savannah Outen
The Climb – Miley Cyrus
Words – Hawk Nelson
Skyscraper – Demi Lovato
Mean Girls – Rachel Crow
One Foot – Building 429
Look Like Love – Britt Nicole
Breathe – The Brilliance
With One Word – Shane & Shane
What if We Were Real – Mandisa
Hero – Superchick
We Are – Kari Jobe
Mean – Taylor Swift
Meant to Live – Switchfoot
The Words I Would Say – Sidewalk Prophets
Crave – for King & Country
Who You Say You Are – Britt Nicole
7×70 – Chris August
Speak Life – TobyMac
Speak Love – Rick Mugrage
Born To Love – Capital Kings, Britt Nicole
. . . . .
Perfectly Unique Spotify Playlist:
(based on the concepts in Perfectly Unique)
Roar – Katy Perry
Beautiful – Group 1 Crew
God Girl – Jamie Grace
Wanted – Dara Maclean
Beautiful – Christina Aguilera
More Beautiful You – Jonny Diaz
Firework – Katy Perry
Brokenness Aside – All Sons & Daughters
Gold – Britt Nicole
I Am Beautiful – Candice Glover
Comes and Goes (In Waves) – Greg Laswell
Just the Way You Are – Bruno Mars
You're Not Alone – Meredith Andrews
Beautiful – MercyMe
. . . . .
SPEAK LOVE NOW
Why not share some of these songs with your friends? Or support the artists by not only listening on Spotify but purchasing the albums that you really enjoy?
Do you know a song that fits in one of these two categories that we've forgotten? Tell us so we can add it! 
This is Day 22 of 31 Ways to Speak Love. You can click here to see a list of all the posts in the series.