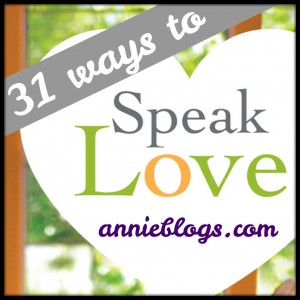 Every Sunday in this month, I'm going to share one verse that really has impacted me as I've studied and taught about the power of words.
I don't know about you, but sometimes I'm tired of human words. Today, I'm real tired. Such is the joy of a Sunday- a day of rest.
I'm grateful for verses like Psalm 119:105 that tells me about the power of God's words.
. . . . .
SPEAK LOVE NOW
Use your words well, friends. But rest today. Let God's words fill you up.
This is Day 20 of 31 Ways to Speak Love. You can click here to see a list of all the posts in the series.