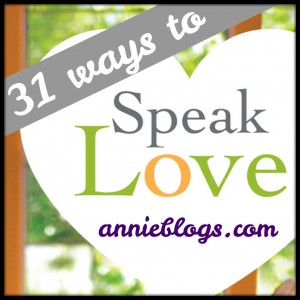 Being wheat-free and dairy-free has changed my grocery shopping significantly in the last few months. I literally have to read the label on every single product.
You would be shocked how many non-cheese products have milk in them.
Sheesh.
So I read alllllll the labels. It takes me lots of time, y'all. Lots of time.
I like labels. It helps to understand what the product is that I'm not being allowed to eat because WHY IS THERE SOME MUCH DAIRY AND WHEAT IN THE WORLD.
. . . . .
People have labels too. There are these labels that we all wear around that define us, just like groceries.
What are yours?
I've had ones that broke my heart… UNLOVELY, SCREW UP, UGLY, ANNOYING, TOO MUCH.
But we have a God who wants to define us- throughout the New Testament Jesus was always changing people's labels and speaking truth into their lives. Think about Zaccheaus, think about the woman caught in adultery, think about Peter. Jesus saw what they were labeled and He spoke truth over them – friend, let go, rock. When you are with Jesus, He gives you a true label- a label that speaks love.
And He's doing the same for you and me all the time.
You are not UNLOVED…. you are LOVED.
Therefore, as God's chosen people, holy and dearly loved, clothe yourselves with compassion, kindness, humility, gentleness and patience. –Colossians 3:12
You are not a SCREW UP…. you are FORGIVEN.
But God demonstrates his own love for us in this: While we were still sinners, Christ died for us. -Romans 5:8
You are not UGLY…. you are BEAUTIFUL.
You are altogether beautiful, my darling; there is no flaw in you. -Song of Solomon 4:7
. . . . .
While it is important to talk about how we use our words towards others, we have to recognize that how we digest the words others say, and how we speak about ourselves, has a huge effect on how we behave AND how we see God.
I know this isn't a great Friday topic- I mean, it's not easy and relaxed and HAVE A GREAT WEEKEND, but we have got to dive into this personally because what you are saying and believing about YOURSELF is affecting you in deeper ways than you know.
What labels do I believe now?
CHOSEN. LOVED. FUNNY. LOVELY. ACCEPTED.
It isn't always easy, and it's not that I don't struggle with the lying labels that I sometimes still hear whispered to my mind, but God is the One who gets to define me.
He is constantly speaking love to you about who you are and how He made you. Choose to believe Him.
. . . . .
SPEAK LOVE NOW
Friend. Sit down today and really pray/think through this. What labels are you believing about yourself? What words define you? Do those words match what the Bible says about you? Choose truth. It will change everything.
Has God replaced the old labels with new ones in your life? Share with us in the comments. How encouraging it will be for those walking the path towards truth to hear the way God defines you.
This is Day 25 of 31 Ways to Speak Love. You can click here to see a list of all the posts in the series.